Click below for LoopNet Advertisement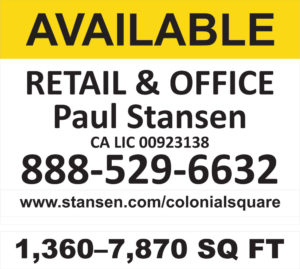 Colonial Square is a 41,238 s.f. shopping center located at the intersection of Ming Avenue and New Stine Road in Southwest Bakersfield. It is situated along the Ming Avenue retail corridor offering an excellent location at a highly traveled intersection.
HIGHLIGHTS
> Retail / Office Space Available
> Excellent Exposure and Visibility
> Zoned C-2, City of Bakersfield
> Hard corner signalized intersection locations available
> Co-tenants include - SUBWAY, OneMain Financial, State Farm, Liberty Tax Services
> TRIPLE NET LEASE - Base Rent + NNNs (taxes, insurance, common area maintenance ~69¢ PSF)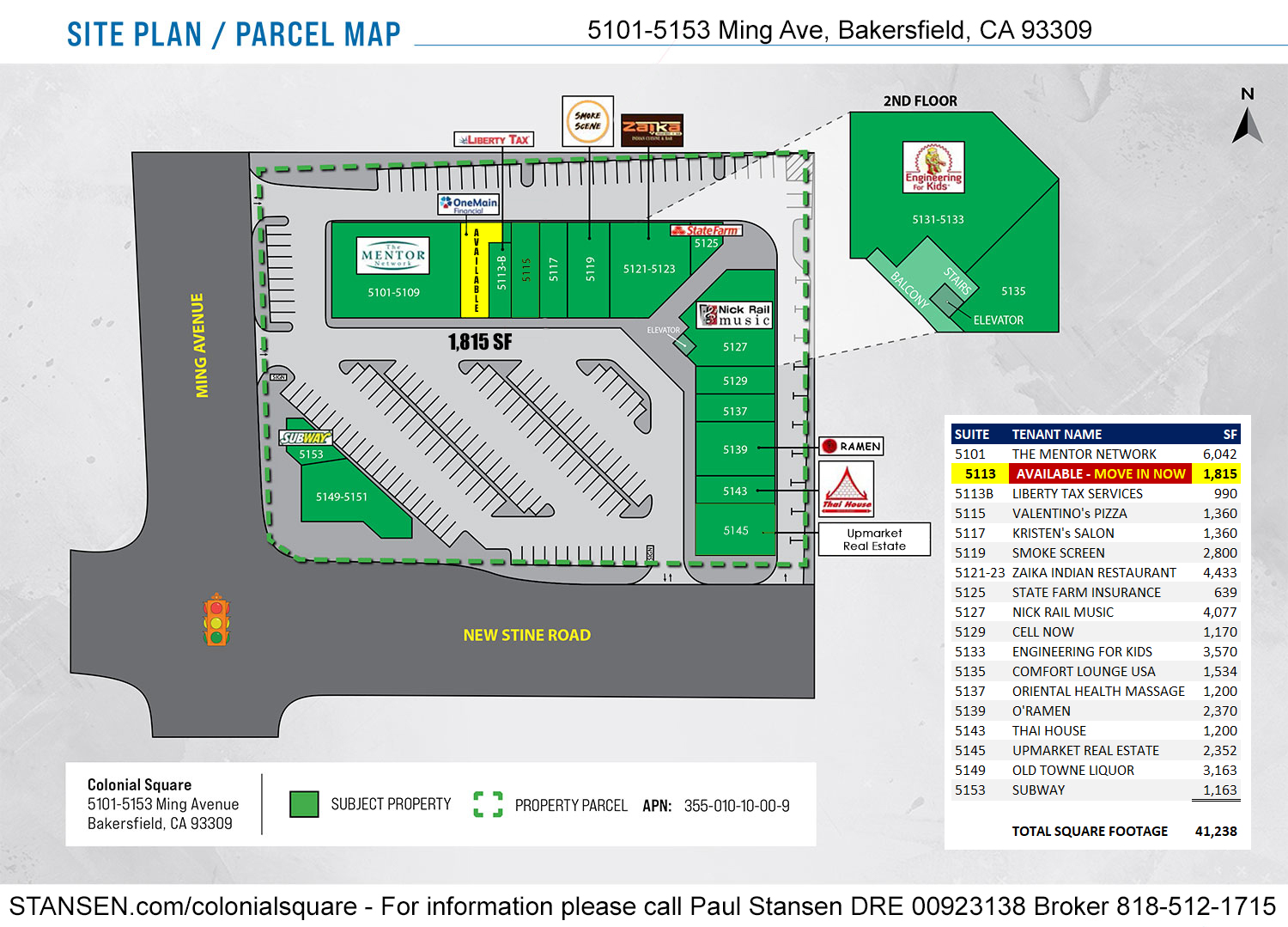 Google Map - URL
DEMOGRAPHICS
- Colonial Square Demographics
Click image to learn more about the area surrounding Colonial Square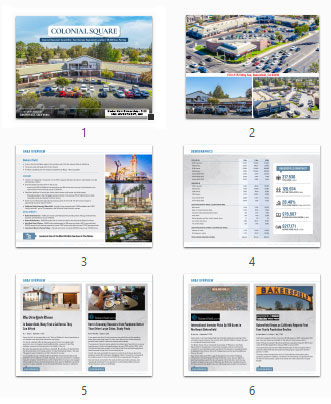 Once the following documents are completed, dated, and signed, please upload to our encrypted server - HERE
2023-03 Generally Acceptable Lease Terms _5113
Click above for draft of generally acceptable Lease Proposal terms:
- Base Rent $1.65 PSF plus NNN 69¢ PSF = $2.34 RSF Monthly or $28.08 RSF Annually
- NNNs cover tenant's prorata share of property taxes, insurance, & common area maintenance (CAM)
- Lease Term, Security Deposit, Use, T/I Allowance, Rent Abatement, etc.
Prospective Lessee must provide following documentation:
Lease Application (attached) dated and signed
Applicant's current business Balance Sheet and Income (profit & loss) Statement
Applicant's / Guarantor's most recent two years' Federal Tax Returns (all pages all schedules)
Personal Financial Statement (attached)
Applicant's / Guarantor's Driver's License (front AND back)
Credit Check Authorization (attached)
Most recent TWO (2) personal AND business bank statements (all pages)
Fictitious business name statement (FBNS) 
---
This website presentation has been prepared by Paul E Stansen, a Professional Corporation for advertising and general information only. Paul E Stansen, a Professional Corporation makes no guarantees, representations or warranties of any kind, expressed or implied, regarding the information including, but not limited to, warranties of content, accuracy and reliability. Any interested party should undertake their own inquiries as to the accuracy of the information. Paul E Stansen, a Professional Corporation excludes unequivocally all inferred or implied terms, conditions and warranties arising out of this document and excludes all liability for loss and damages arising there from.