Economic Injury Disaster Loans -EIDL- and Paycheck Protection Loans -PPP-
---
EIDL Assistance is STILL PROCESSING
Need help?



Call / Email me and we will work to advance your application to approval and funding!
*NOTE: The Grant portion of EIDL assistance is gone.
Need Paycheck Protection PPP Loan?
PPP Assistance Only Thru August 8, 2020
Start your NEW Application now with our Partner!

---
NOTE
We are receiving many calls asking for assistance with PPP and EIDL concerns. Consider looking first at www.sba.gov for answers. If you can't find an answer and choose to call us, we will endeavor to help. Expect a one-hour / $425 minimum charge to field your call and respond. We recommend you 1/ make a fully earned $425 PayPal payment, then 2/ email us your (a) PPP / EIDL application and supporting documentation tendered to the SBA that resulted in a funding along with (b) your questions. We respond quickly. Thank you!
---
---
SBA 2020-0414 Update
Regarding EIDL $10,000 Advance
Tons of misinformation out 'there' .. we will help you cut through the 'stuff' to simply / effectively make application for EIDL & PPP relief. If you already applied, we can help negotiate / cultivate your loan request to approval. If not yet applied, do so now – below!
Ready to Apply? – Let's Do It!
You have everything to gain from seeking both loans!
Click on Images and links below to process your applications & to learn more.
» PRINT NEEDED PPP+EIDL Supporting Docs
Links & Information
We stay personally involved throughout the application process to shepherd data to increase likelihood of approval. We provide legal and tax advice in California & Colorado.
Beyond the Form Application, Lenders require Supporting Applicant Information / Financial Documentation. » PRINT NEEDED PPP+EIDL Supporting Docs
PayChex 2020-0410 – Webinar
Options, Facts & Overview
FAQ – PPP + EIDL
» Delays in producing needed info / docs may cancel your application/s
» Have a question? CALL 888-529-6632 or EMAIL
---
Need a Form? – Download Here
EIDL – Economic Injury Disaster Loans
SBA may additionally request the following so complete and return these too.
PPP – Paycheck Protection Program
Once we are formally engaged, we will share our

proprietary spreadsheet analysis

(EXCEL spreadsheet) to maximize PPP your possible loan amount and loan forgiveness. This review is a must!
---
** Disclaimer: I am a licensed California/Colorado Attorney / Consultant / Real Estate Broker providing fee-based services with EIDL assistance; fees on PPP loans generate SBA paid compensation that is shared (as a referral fee) with Lenders when your PPP application is submitted.
We are not the SBA. We are not affiliated with the SBA in any way other than as Consultants acting on behalf of clients. While you can go direct if you wish, we carefully / confidentially review everything and discuss with you before submitting to SBA. This ensures that the underwriters are most likely to have key information at the outset without requesting more or seeking clarifications. If more data is needed, we promptly inform you, gather/review before submitting to SBA for consideration.
---
SBA Loan Options · Highlights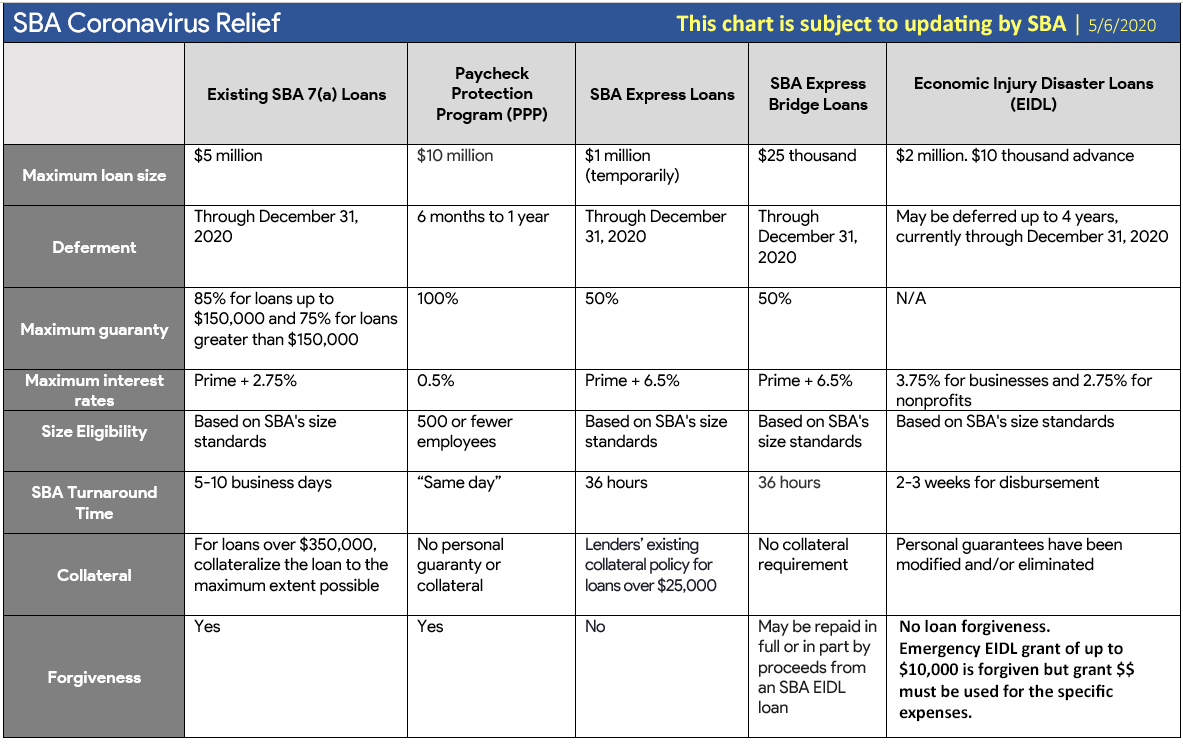 ---
Our TEAM is uniquely qualified by decades of experience in law and lending, to guide our clients through the SBA EIDL loan application process of securing a disaster loan for your small business. Our services are fee-based.

We

work collaboratively

with small business owners to gather, shape, and submit needed documentation that is aimed at expediting the review / approval process.
Understanding your situation helps us expedite your application. Once the preliminaries are established, we are engaged by a representation agreement and a third party authorization letter that enables us to confidentially discuss your matters with others.
Essentially, the SBA looks for: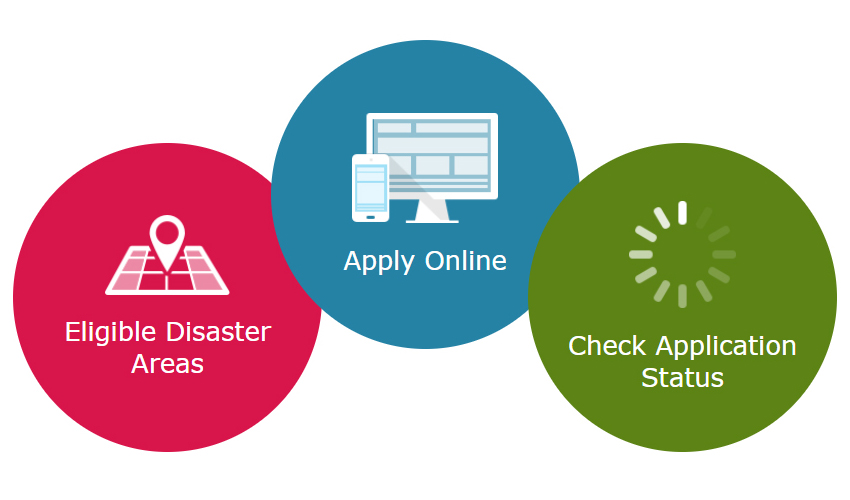 Applicant to demonstrate

LOSS

from disaster – that is, a quantifiable reduction of business revenues
Applicant to define operational

NEEDS

– that is, business costs such as salaries, fixed expenses, etc  needed to stay in business (even in the absence of customers / clients) – P&Ls, tax returns, ID, etc.
Does EIDL Applicant have the

CAPACITY

to service additional debt spread over (up to) 30-year amortization
Importantly, as with any interaction with the Federal government, the process can be detailed, time-consuming, and complex in many ways. The regulations are still evolving with regard to these loans, so stay tuned for updated information. The key takeaway is that the SBA is trying to reduce the requirements as much as possible, to grant and loan as much money as possible, and to provide more lenders to administer these loans.
We help with your online loan application and document submittals and (in CA & CO) we provide legal & tax insight and advice. Your competitive advantage is that our TEAM has decades of real estate, lending, legal, tax and practical expertise. We confidentially gather key needed information and upload your applications. We interact with the SBA on EIDL assistance and with SBA-approved & FDIC insured lenders on PPP assistance.
---
Determining Eligibility
Look here for your business: SBA Table of Size Standards_Effective Aug 19, 2019_Rev
The SBA table of size standards – assess your business size to determine whether you are considered a "small business". This site has two options –an electronic document (use the Find "CTRL-F" function on your browser) or a size standards tool if you know your NAICS code (North American Industry Classification System).
We work with most business areas with a focus on these – but please email/call to discuss your situation:
Sector 71 – Accommodation Services – 72110 – Hotels (except Casino Hotels) and Motels
Sector 23 – Construction, Sector 53 – Real Estate, Sector 54 – Professional & Technical Services
Click on Image Below for SBA Program Overview

---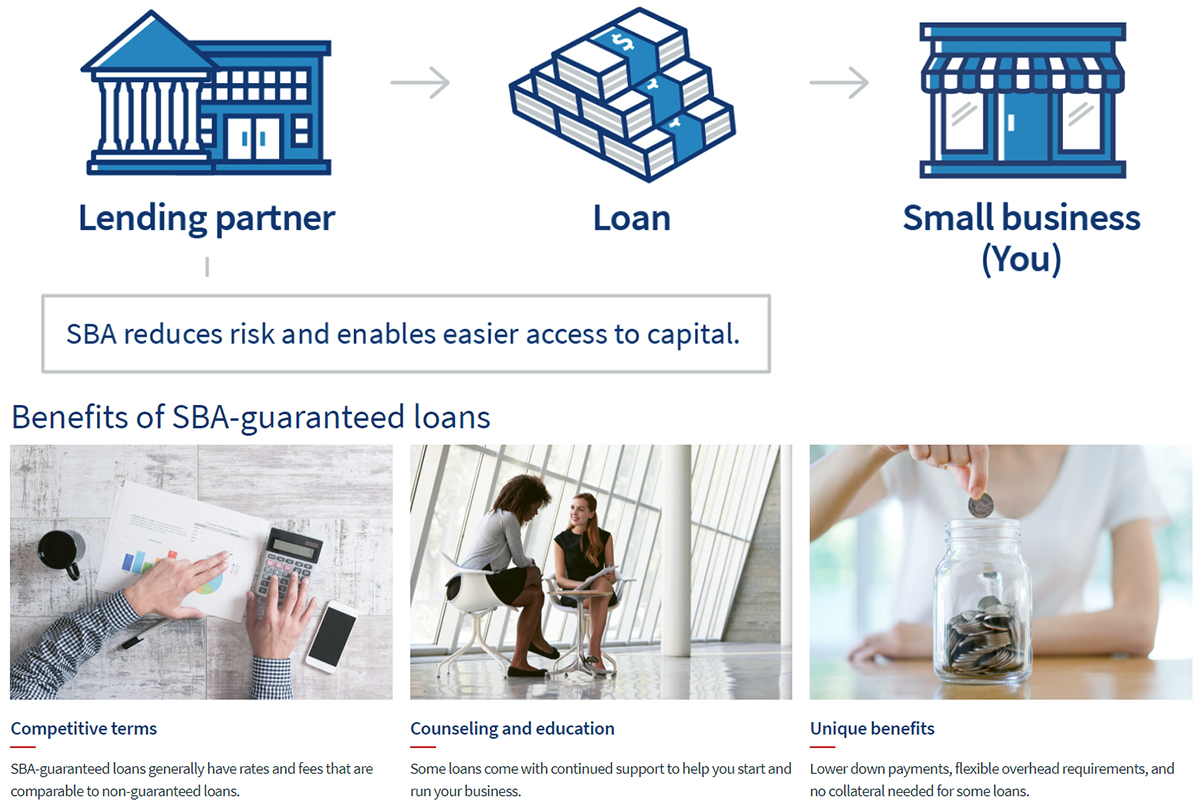 ---
LINKS – General COVID-19 Resources