As an Attorney and a Broker, I will assess not only the value of your investment property, but assist in refinancing it or, if it makes best sense, List / Market / Sell / 1031 Exchange it. Refinances, Purchase Money Loans, SBA, Conventional or any combinations of these – we will connect you with the best possible financing that fits your needs & eligibility.
My real estate depth, knowledge, expertise PLUS the fact that I stay personally involved in every file is your competitive advantage for comprehensive representation.
Engage me in a no obligation, no cost, assessment of your investment property! We will then candidly discuss what direction makes best sense for you given the myriad of factors that impact your decision making.
---
---
Purchase Money & Refinance Loans
Click Below for Flyer
Leverage Your Appreciated Value

---
The uncertainty of the past two years has been challenging.
Revenues were down in 2020 and still recovering in 2021.
Disparate often times random governmental mandates, new COVID variants, travel restrictions, and more have contributed to a frustrating couple of years.
We understand what you have endured and how a refinance can improve your cash flow & cash-on-cash return.
Interest rates, while historically low,

are

on the rise

.


Thinking of refinancing?


If not now, then when?

Leverage the Value-Increase in your Property!
Having worked through several refinances, we understand what you have endured. Now, inflation is projected by some economists to last well into 2023. What does this mean to you particularly if existing business debt is subject to interest rate reset or maturity?
Practical thoughts come to mind such as:
Using refinancing as a tool to

reposition your investment,
improve cash flow,
consolidate debt,
source funds for needed capital improvements,
source "cash out" for reserves

When does existing debt

mature

forcing you to refinance?
When do the

prepayment penalties

end or at least lessen?
How can acting today give you the clarity of thought to focus on your business revenues?
No cost. No commitment.
Just a fair in depth financial assessment
to help you decide "what next".
NOW is the time to re-evaluate your debt structure / terms / pricing before inflation locks you into higher interest rates. Be proactive to protect your positive cash flow!!
All data is carefully reviewed before submitting anything to lenders.

ALL

documentation,

EVERY

communication is confidential attorney-client work product.
The process has become more complex, but we simplify and expedite.
Lender approval is dependent on solid financials / borrower liquidity!
Lenders require the list of documentation set forth below.
---
I stay personally involved from presentation to loan funding. With 35+ years real estate specialization, it is a fact that Lenders welcome the clarity and thoroughness of my prompt communications that are squarely aimed at helping everyone make informed decisions.
---
UPLOAD DOCS – EASY AS 1-2-3
LIST OF NEEDED DOCS

I need to understand your financial situation and business. Please upload:
Promissory Note/s

 – for ALL LOANS
Mortgage Statement/s – Most recent for ALL LOANS w/Lender contact info
2018+2019+2020 Complete ( 

FED 

) Tax Returns, all schedules, for Business Entity
2018+2019+2020 + YTD 2021 – Profit & Loss Statement
Liquidity Statement w/supporting bank statements

At NO initial cost to you, your information / documentation will be reviewed resulting in our written findings, thoughts, & strategies. If everything looks good to proceed, I will present you with an exclusive representation agreement electronic signature. Then, we will gather additional needed documentation to create a presentation to several lender prospects to solicit / negotiate the best possible rates and terms.

Tell me more about the owners. From EACH 20%+ owner/s, please upload:
PFS – Personal Financial Statement – PFS SBA Form 413
Schedule of Liabilities SBA Form 2202 – Notes, Mortgages, Accounts Payable

Schedule of Real Estate Owned

 
Professional Resume
Global Table of Mortgages w/interest rate, maturity

*HOTEL OWNERS – please upload:
Any recent APPRAISAL ( dated within last 5 years )
STR REPORT ( most recent if not an independent )
ADR Report ( Average Daily Rate per Room )

Occupancy Report

Franchise Agreement ( if applicable )
Construction Bid Estimate if Renovations are to be paid from loan proceeds
---
Provide Information / Upload Documents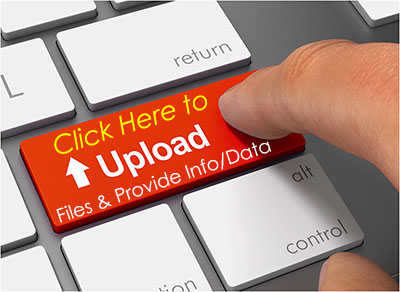 ---
Compensation is contingent upon finding you the right / acceptable financing!
Click on these links for more details:
Marcus & Millichap – Market Reports
2021 – Hospitality Midyear Outlook
2021 – U.S. Hospitality Investment Outlook
2021 – Investment Forecast by Marcus & Millichap
2021 – Deloitte Insights – Corporate Travel Return to a World Transformed
** These forms originate from WFB for information gathering purposes only.
** WFB may or may not be a lender to which request will be made.
** Commercial Property Loan Calculator
** CAP RATES – What is good and How to calculate
---
**NOTE: Currently we work with certain properties and loan amounts only. If we can't help, we will refer.