Nearly everyone would prefer to age in place as they grow older. But often, the spacious family home becomes too burdensome, financially and physically, to maintain for many individuals over 55. Careful assessment of the various impactful pivot points is vital to making informed decisions.
In fact, aging in place is becoming an increasingly difficult goal particularly in California.
More than half of the nation's households are now headed by someone at least 50+ years of age. These 65 million older households are highly diverse requiring different types of housing to meet their needs and preferences. Affordable, accessible housing located in age-friendly communities and linked to health supports is particularly in short supply. And whether they own or rent millions of older households struggle to pay for their housing, health care, & other basic daily necessities.
If you are approaching or older than 55, spend a few moments reading the following: » JCHS » Harvard University Report
Determining next steps?
Your 'next' steps might involve a complex set of decisions relating to estate & tax planning, finances,  legal matters, real property requirements & concerns, down/right-sizing strategies, logistics of timing, and (importantly) possibly involving family and loved ones not to mention your tax and legal professionals.
This is where my TEAM of local top producing real estate professionals and I step in to assess your best options that often begins with real property value assessment to estimate the amount of your equity as this determination bears on what you can do with NET escrow proceeds, whether there is a capital gains concern, and more.
What If You Default on Your Mortgage?
A growing trend sadly involves property foreclosures in the 55+ age group where there is positive equity – that is, where the loan / mortgage debt is less than the fair market value of the property.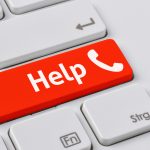 Refinance options are limited because lenders generally look to sufficient 'active' employment income that may be unavailable if you are retiring / retired, lenders usually won't consider retirement income from 401Ks, IRAs, or pension plans. That said, there are some restricted refinance programs (created by Freddie Mac and Fannie Mae) that you might work for you depending on numerous criteria.
Selling your property may be your only or best choice to avoid an involuntary loss of ownership. We can assess and advise.
I Am Uniquely Qualified
Credentials include:
We are particularly active in these geographic areas:
The SRES® designation (what is SRES) enables me to to review your current housing situation and outline the topics to weigh as you consider your next move. My team will provide pertinent information on 60+ housing trends, financing and market conditions.
We are real estate & legal experts /advisors who will help you with the vital considerations required to determine the very best next place to call home.
You will find our team approach to be friendly, professional, very focused, streamlined, and highly communicative all in order to foster informed decision-making that instills knowledge, confidence & peace of mind.
---
Reasons To Engage Me as Your Advocate
I stay personally involved in your transaction, from start to finish
There is no one between us; you receive 100% personal attention
30+ years expertise
Broker-Realtor & Attorney licensure

NO HOURLY FEES

where I am listing Realtor-Broker
I UNDERSTAND real estate from the inside out
Seasoned Expertise
Property Values exceeding $350,000,000 in 100s of representations
"Plain speak" that helps you make informed decisions
Prompt, precise communications
Legal, Real Estate, Tax, Practical advice giving
TEAM representation with best local Realtor partners
Most importantly, I take you seriously
In the end, I provide relief, solutions, and peace of mind. I am a highly communicative professional, your advocate, very knowledgeable in real estate and business matters (in particular) and other concerns too. If I cannot assist you, I will aim you toward professionals who can.

Call me at 888-529-6632 or drop me an email.
Let's discuss your situation.
More information here & here