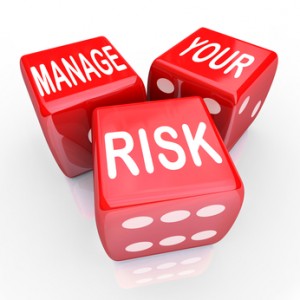 We understand circumstances change. And we realize you may find yourself unable to make a mortgage payment each month, service other secured & unsecured debt along with normal living expenses.
We're here to help you through difficult times.
Below, take a look at the various options that can help you resolve your situation and provide peace of mind.
Knowing which option to choose:
depends greatly on a deeper / confidential review of your financial situation & documentation,
after which we engage in a candid discussion of the strengths / weaknesses of what we find, &
then taking decisive & prompt action.
I Am the Best Advocate for You. Here's why.
Broker • Realtor (licensed in CA & CO) and an Attorney (licensed in CA & CO)
I stay personally involved in the file, from start to finish
30+ years expertise
Broker-Realtor AND Attorney licensure

NO HOURLY or FLAT RATE FEES

where I am listing Realtor-Broker
I UNDERSTAND real estate from the inside out
$350+ MIL in hundreds of representations
"Plain speak" that helps you make informed decisions
Prompt, precise communications
Legal, Real Estate, Tax, Practical advice giving
TEAM representation with best local Realtor partners
Most importantly, I take you seriously
I am passionate about real estate & helping clients!
Read what others are saying: Testimonials » 
---
Mortgage Modification
Sample: Loan-MOD-Process
This option permanently changes your mortgage loan so your payments or terms of your loan are more affordable.
Generally, you may be able to modify your home loan under one of the programs if all of the following apply:
You're experiencing a financial hardship-reduction in income or an increase in mortgage payment
You're 60 or more days behind on your mortgage payments
The property is a 1- to 4-unit house, condo or manufactured home
ALL borrowers on your loan agree to participate
You permit access to the interior of the property for an appraisal or inspection, if required
You provide all financial information requested, and show that your income is consistent enough to make the modified monthly payments
If ineligible for a modification—and unable to resolve your difficulty through other programs—you may need to consider options that involve leaving your home »
"Short" Selling
Sample: Short-Sale-Process
If you want to sell your house but it's worth less than the amount remaining on the mortgage, this may allow you to sell your house & settle your mortgage debt. By completing a short sale ..
you sell the home and pay off a portion of your principal balance,
you avoid allowing your house to go through foreclosure,
you avoid eviction and your house won't be sold at a public sale or auction, and
you could qualify for financial assistance to help with relocation costs.
You may significantly mitigate legal / tax liability exposures.
You may be eligible if ALL met:
Deed In Lieu
Sample: Deed-in-Lieu-Process
If you are unable to sell the home, this program allows you to release the property and transfer ownership to the investor / lender . You may be eligible to release the property if you meet all of the following requirements:
Your mortgage is a first lien, primary mortgage on the property.
Your account is in default or imminent default.
You've demonstrated a hardship.
The property must have clear title, meaning no other liens or payments owed before the property can be released to Chase.
The home must be in livable condition, passed a property inspection and is not a condemned property.
It allows you to move out of the home without going through foreclosure. In some cases, relocation assistance may be available.
» NOTE: If there are ANY liens on the title, such as one or more junior loans or a IRS or FTB tax lien or money judgment or the like, a Deed In Lieu is NOT possible absent cooperation from the other lienholders releasing their position.
---
Repayment Plan
This program allows you to pay back the past-due amount with your regular monthly payments over an extended period of time. This means your monthly payments will be higher than normal as part of a repayment plan. An initial down payment (or contribution) may also be required to get started. It allows you time to catch up on past-due payments without having to come up with the total amount due at once.
You may be eligible for a repayment plan if you meet all of the following requirements:
Your account is in default or imminent default.
Your account is less than or equal to 90 days past due.
You agree to continue making your monthly payments according to the terms of the mortgage at the end of the plan.
Forbearance Plan
Here you may make reduced mortgage payments or stop making payments for a specific period of time. This option gives you time to improve your financial situation. There are two types of assistance available:
Forbearance
You may be eligible for forbearance if you meet all of the following requirements:
Your account is in default or imminent default.
You've demonstrated a hardship.
Unemployment Forbearance
This program offers you temporary financial relief if you are unemployed by reducing your monthly mortgage payments while you look for a new job.
Reinstatement / Cure
Here you pay the total amount you owe, in one lump sum payment, by a specific date.  This may follow a forbearance plan (see the last option).
It allows you to avoid foreclosure by bringing your mortgage loan up to date, if you can show that you'll have enough funds available by a specific date.
You may be eligible for reinstatement if your account is in default.
In California, you must cure a default at least FIVE (5) business days before a scheduled public sale / auction.
---
» Lender websites / mortgage assistance:
Mr. Cooper Mortgage Assistance

OCWEN-Mortgage-Assistance

Wells Fargo Bank / WFB ASC