Call 888-529-6632 For Strategy Session
I am an Attorney (CA + CO).
I am a Realtor®-Broker (CA + CO).

The combined expertise, allows me to significantly contribute to every real estate representation.
Beyond what I handle directly, I often assist clients' CPAs, Financial Planners, Family Law &/or Estate Planning Attorneys with real estate analysis & brokerage services that serve to mitigate legal / financial / tax liabilities
More, I work collaboratively with a team of hand-selected Realtors, specific to clients' neighborhoods to strategize and implement well-thought out goals.
My 360° representation approach is highly focused and streamlined.
I involve my clients in frequent meaningful communication that fosters informed decision-making and that instills knowledge, confidence & peace of mind in me and the process of dispute resolution.
---
In every representation, I am constantly strategizing:
Establishing key facts upon which you can make informed decisions.
Providing the framework for legal / tax / real estate advice.
Recommending go-forward strategies to help you achieve your goals.
* Client involvement ensures there is full understanding of key pivot points that affect outcomes.
---
To engage me as your Broker-Realtor®, please visit www.RealEstateEXPERTConnect.com
I appreciate the opportunity to be of professional assistance. Testimonials »
---
Real Estate
Transactional
Sales:
Buyer / Seller Disputes
Expert Witnessing
(Some) Tax Advice
Estate Planning
HERE: Services Offered
Will (Pour Over to Trust)
Living Trust + Funding Instructions
Durable Power of Attorney

incapacity required or 

not

property management

Advance Health Care Directive

HIPAA Release Authorization

Pet Protection Agreement
Litigation
Broker Custom & Practice
Real Estate Contract Review
Transactional Concerns
Title Concerns
Easement Disputes
Expert Witness
Consultation? – outline concern in Email.
---
Family Law Attorneys & Mediators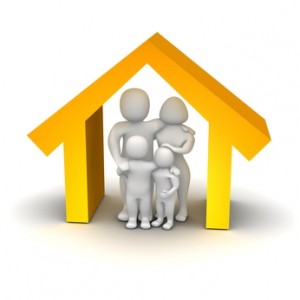 One of the largest assets and liability in the "community" is real estate. As a result, it can become a huge pivot point in the disposition of settling the community. To this end, as a Broker-Realtor® & Attorney, I am immediately prepared to assist family law firms and mediators with the following matters:
Property Valuation
Brokerage via Team Representation
Procure / Interpret Preliminary Title Report
Negotiate Lien Releases

Mitigate Legal and Tax Liability

Expert Witnessing
Contract Interpretation & Drafting
Marital Settlement Agreements
Court Pleadings
Working collaboratively with family law attorneys & mediators, along with the Court, we are more likely to bring about a quicker and less expensive resolution. Not every dissolution of marriage has to be contested. Voluntary settlements are desireable and within your grasp!
Contact me for complimentary consultation @ 888-529-6632 & stansenlaw@gmail.com